Behind you…all your memories, Before you…all your dreams, Around you…all who care for you, Within you…all you need. Manara-The place where lasting friendships are made!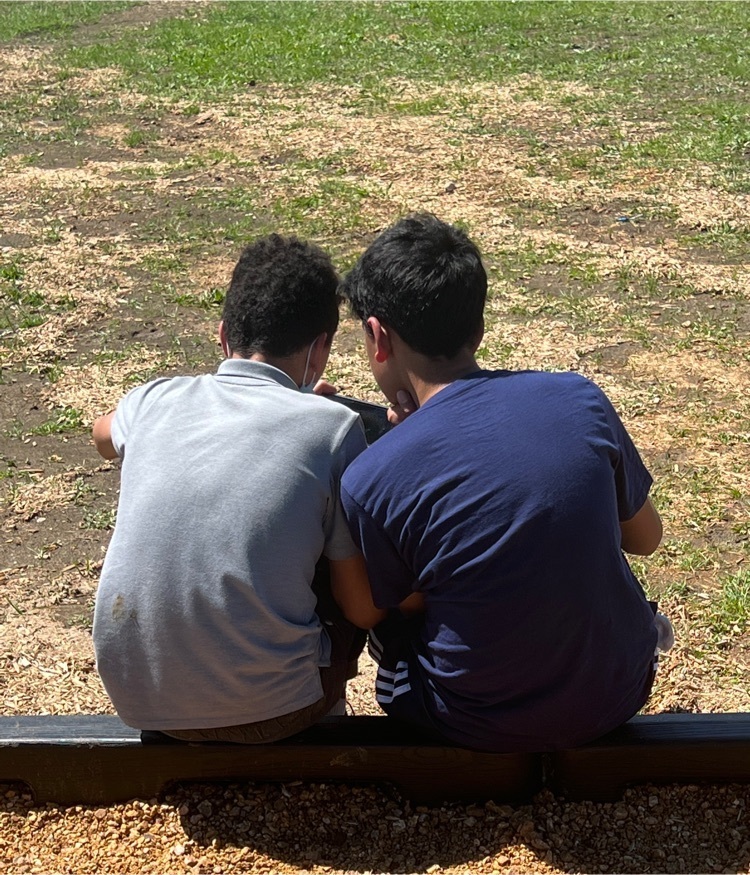 To enroll for the 2022-2023 school year is a two step process. Part 1: Complete a New Application or Intent to Return (Lottery) and Part 2: Complete your digital Register Forms-Registration. An email with snap code to begin registration has been sent. Registration is due 4/15.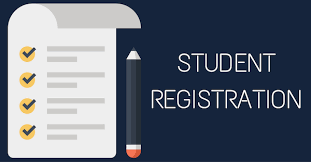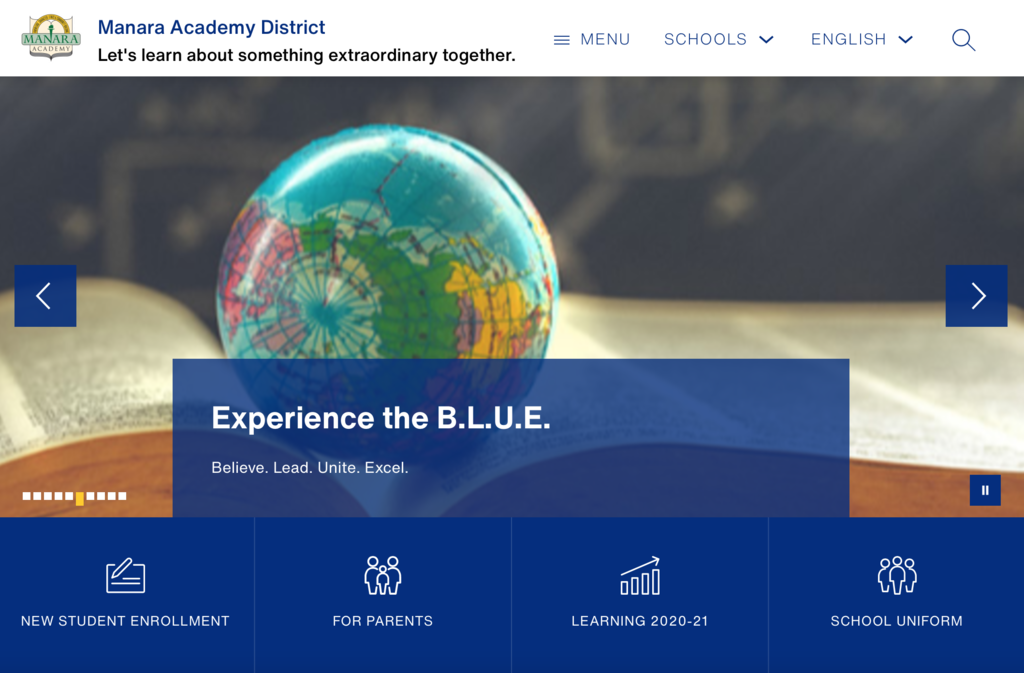 The Irving Campus location receives another new upgrade with a beautiful new gym and gym floor.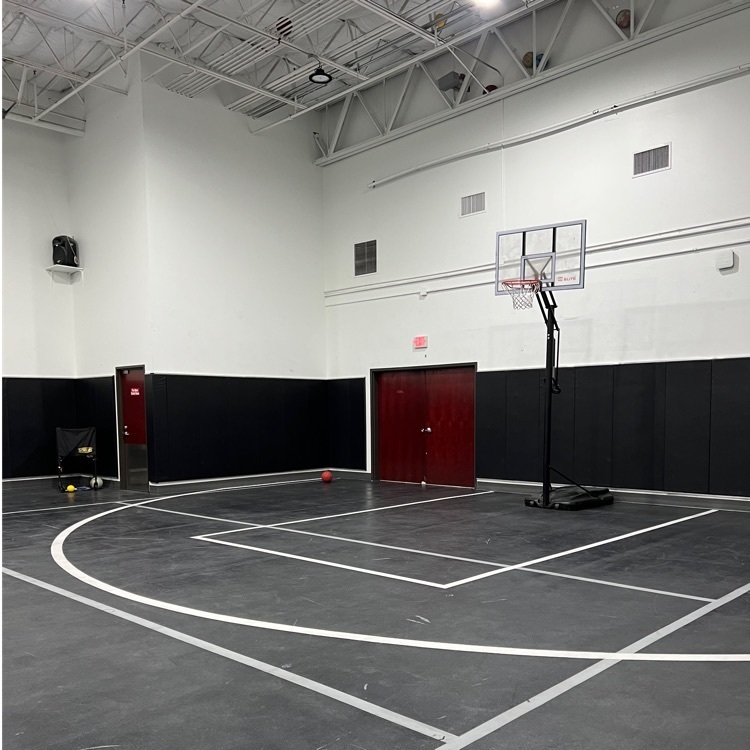 Manara Math and Reading STAAR Prep Tutoring Sessions on Saturdays. 9:00 a.m.-12:00 pm • Irving and Arlington Location. These tutoring sessions begin on 3/26/2022 - 5/7/2022. Please contact the school for more details.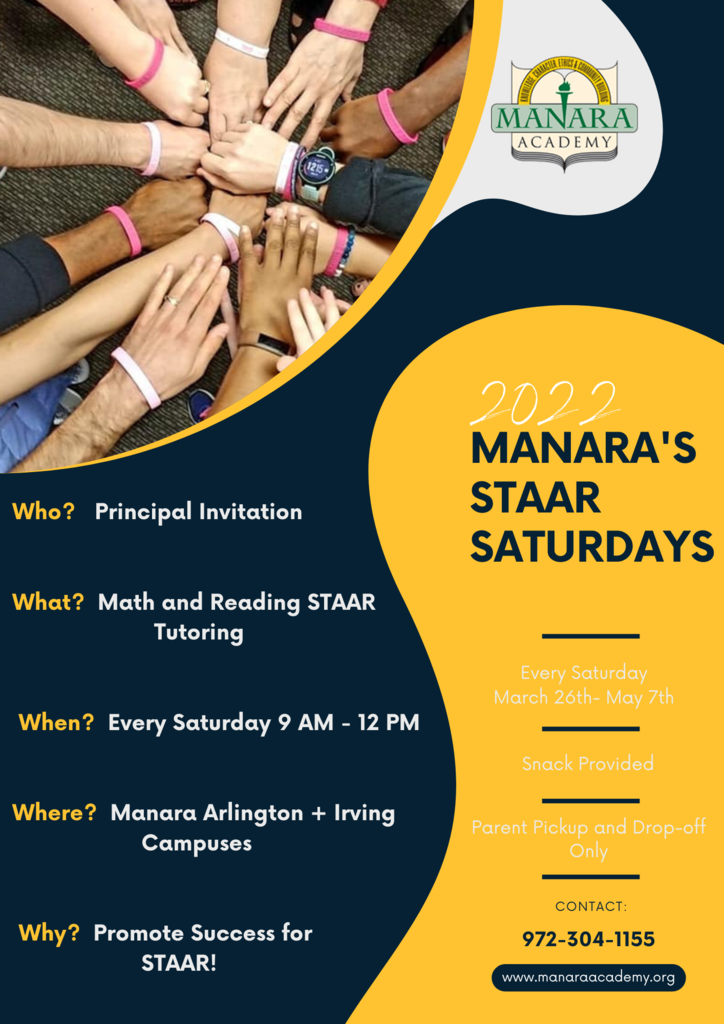 Please complete your Intent to Return Form! Lottery takes place on Friday, March 25, 2022 at 3:00 p.m. To secure your spot with Manara for the 2022-2023 school year it's important that you complete this process!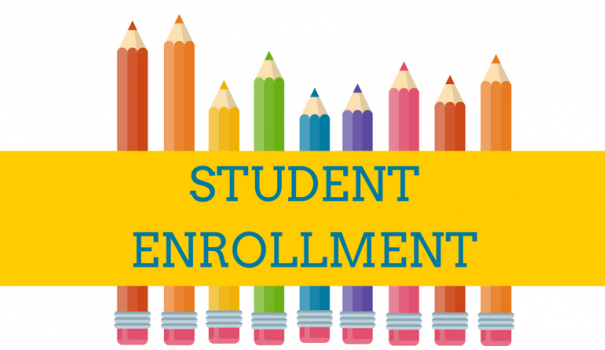 We are excited to announce the launch of our new website! Please visit our new school website on Saturday, March 26, 2022. Manara is proud of all of the new improvements we have made for our Manara Families this year! Stay Tuned!
Welcome Back from Spring Break! We hope you had a restful break and are glad to have our students and families back to learning!
Kitchen lithography with 9th graders! A modern, more accessible take on an old form of printmaking. Very sticky and messy … but engaged students is what's important! Ms. Tran - H.S. Art teacher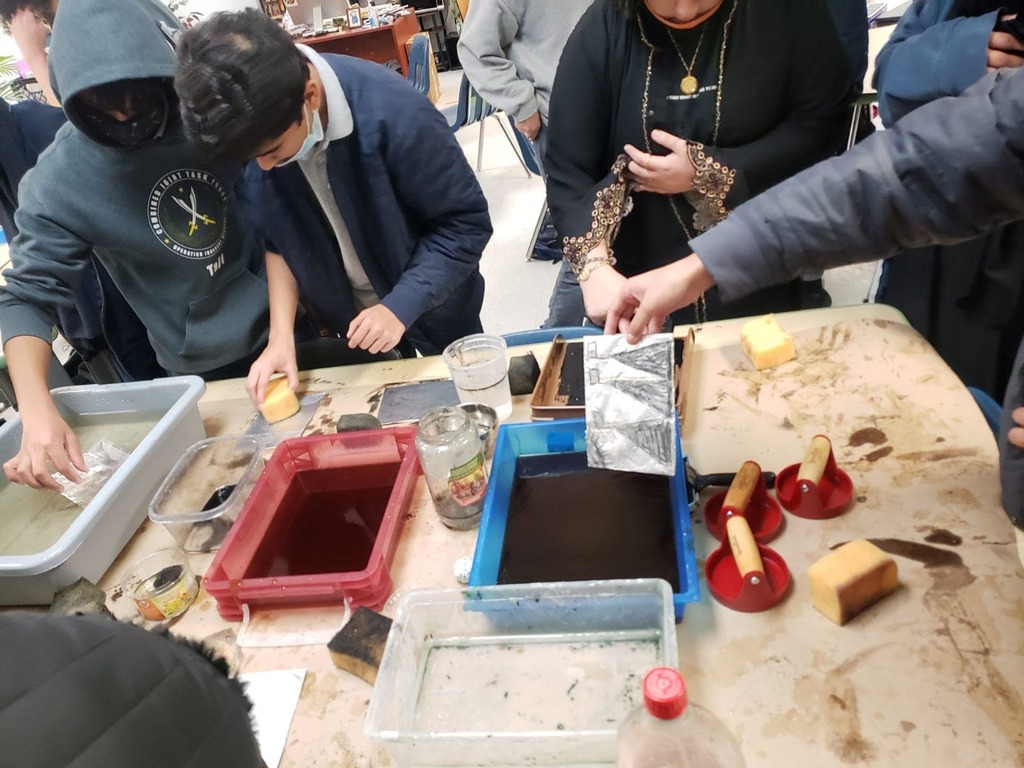 Weather and Climate change project in foreign language class. Work in progress… By 9th Graders Mrs. MacFarland - Arabic Teacher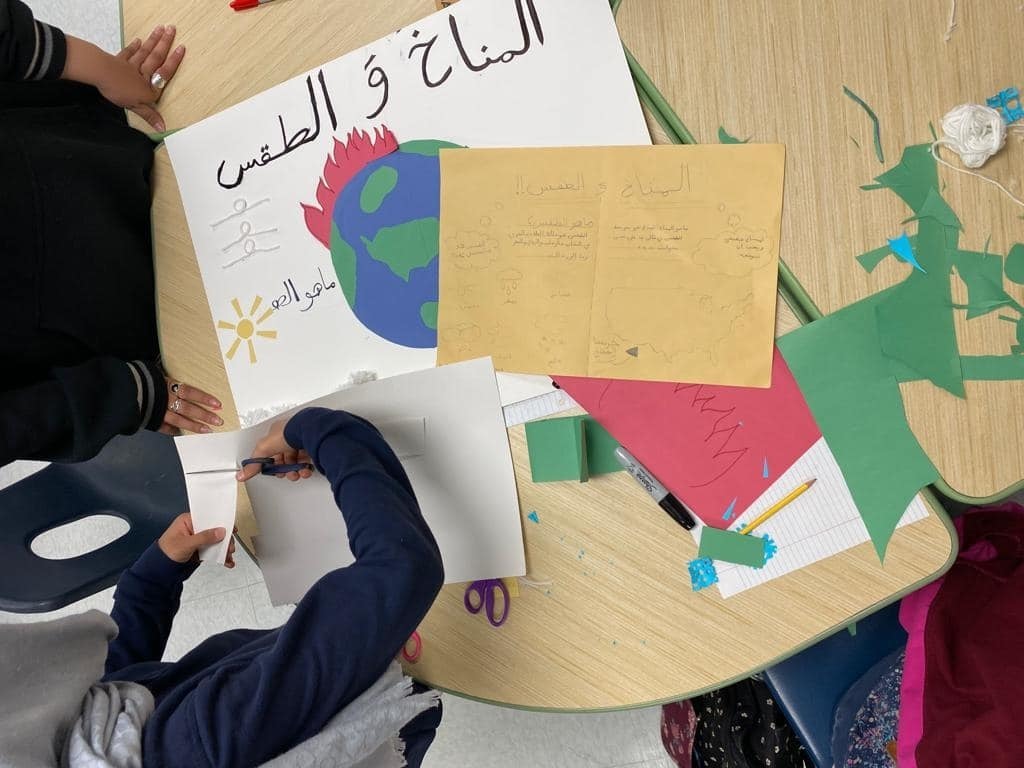 Let's learn about something extraordinary together.